Blog
Patek Philippe
50th Anniversary of Golden Ellipse
---
Christmas Inspiration
At Franses Jewellers we have seleceted some of our most beautiful and unique jewellery, most of which is designed & created by James Franses to help give some Christmas inspiration.
Click here to view the collection
---

Discover what went into creating the world's finest pearls.
---
2017 Christmas Opening Hours
Follow the link below to view our 2017 Christmas Opening Hours.
Click here to view our opening hours

---
Designed & Created by James Franses

Discover what makes James Franses' jewellery so special.
---
Chopard Happy Hearts Collection
Coming Soon to Franses Jewellers
With their new creation, Chopard's Happy Hearts Collection is making it's way to us very soon. This collection takes iconic design elements from cassic Chopard pieces with the addition of beautiful hearts in an array of magnificent colours to suit your personality.
Read more about the stunning new addition HERE and check out our collection online HERE.
Read the Blog

---
Discover our highlights from Patek Philippe's latest novelties.

---
Patek Philippe Advanced Research
Aqauanaut Travel Time
Patek Philippe Advanced Research opens up a further chapter with the launch of two important innovations in the field of horological design. One of them is the new Spiromax® balance spring made of Silinvar®; apart from the patented terminal curve (Patek Philippe boss at the outer end), its geometry now also features an inner boss near the integrated collet.
The second one is a compliant (flexible) mechanism crafted from conventional horological steel that is used to set the second time zone in time-zone watches. To welcome these innovations, the manufacture is launching the sporty and elegant Aquanaut Travel Time Ref. 5650 Patek Philippe Advanced Research in a limited edition of 500 watches, the first ones to be endowed with both of the avant-garde developments.
Read the full press release here
---
Looking for something truly unique?
James Franses has been hard at work creating these stunning pendants which display his creativeness and passion for jewellery design. These new ranges made using only 18ct yellow, white and rose gold and the finest round brilliant cut diamonds are truly unique and only available at Franses Jewellers. It would be our pleasure to welcome you into our Boutique showroom to view and try these pieces over a glass of champagne, alternatively follow the link below to view the full collection online.
---
Hulchi Belluni Available Exclusively in Bournemouth at Franses Jewellers
Franses Jewellers are proud stockists of the beautiful Hulchi Belluni Collection that has taken the industry by storm, here's a little more about them.
The exclusive Hulchi Belluni jewellery line, founded on October 15th 2001, started as a real classic collection. Thanks to its diversity as well as its innovative skills, Hulchi Belluni has become a line of genuine, high quality jewellery: renowned for its eye for detail and exquisite finish, it has already gained admiration from all over the world.
In the spring of 2006 Hulchi Belluni proudly announced the birth of "BELLUCCI". The success with models of our "invisible setting" line has been so unexpectedly big that we were asked repeatedly to develop this line. Out of this enthusiasm BELLUCCI was born!
Hulchi Belluni's endearing jewels will soon be whispering your name…
Click here to view the collection
---
Patek Philippe Nautilus - 40th Anniversary
In 2016, Patek Philippe is celebrating the 40th anniversary of its casually elegant Nautilus collection. For many aficionados and connoisseurs of classic watchmaking artistry, this is a memorable occasion as well. A look back to 1976 not only shows how quickly and dramatically the world has changed since then but also illustrates how well the Nautilus has stayed its course across four decades in terms of design, dependability, and popularity. With two limited-edition Nautilus 40th Anniversary models, the manufacture manifests its ability to keep pace with the times while preserving the key facets of a legend.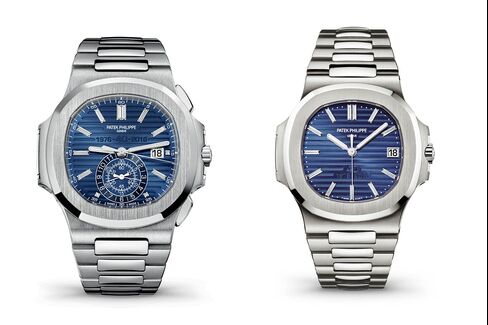 Click HERE to discover these new limited edition pieces.
---
The Tulip Ring

James Franses gives an insight into the inspiration and design of one of his most successful pieces to date, The Tulip Ring.
---
---
Find out what it takes to create a unique peice of jewellery.
---
The all new 'Ribbon Collection' is crafted from solid 18ct white or rose gold and completely hand-finished by James Franses.
Click here to discover the collection
---
Christmas Opening Hours
Follow the link below to view our Christmas Opening Hours for 2016.
Click here to view opening times
---
Something Special this Christmas
A selection of beautiful jewellery to give some much needed inspiration this Christmas.
---
Romantic Jewellery for Valentines
Planning on making a romantic proposal or giving a special gift to a special someone?
We've put together a selection of James Franses' heart-shaped jewellery and engagement rings to give you some inspiration.
Click here to discover the collection
---